A group of Genshin Impact fans calls for a minor but significant quality of life change to the way that the game's expeditions system functions.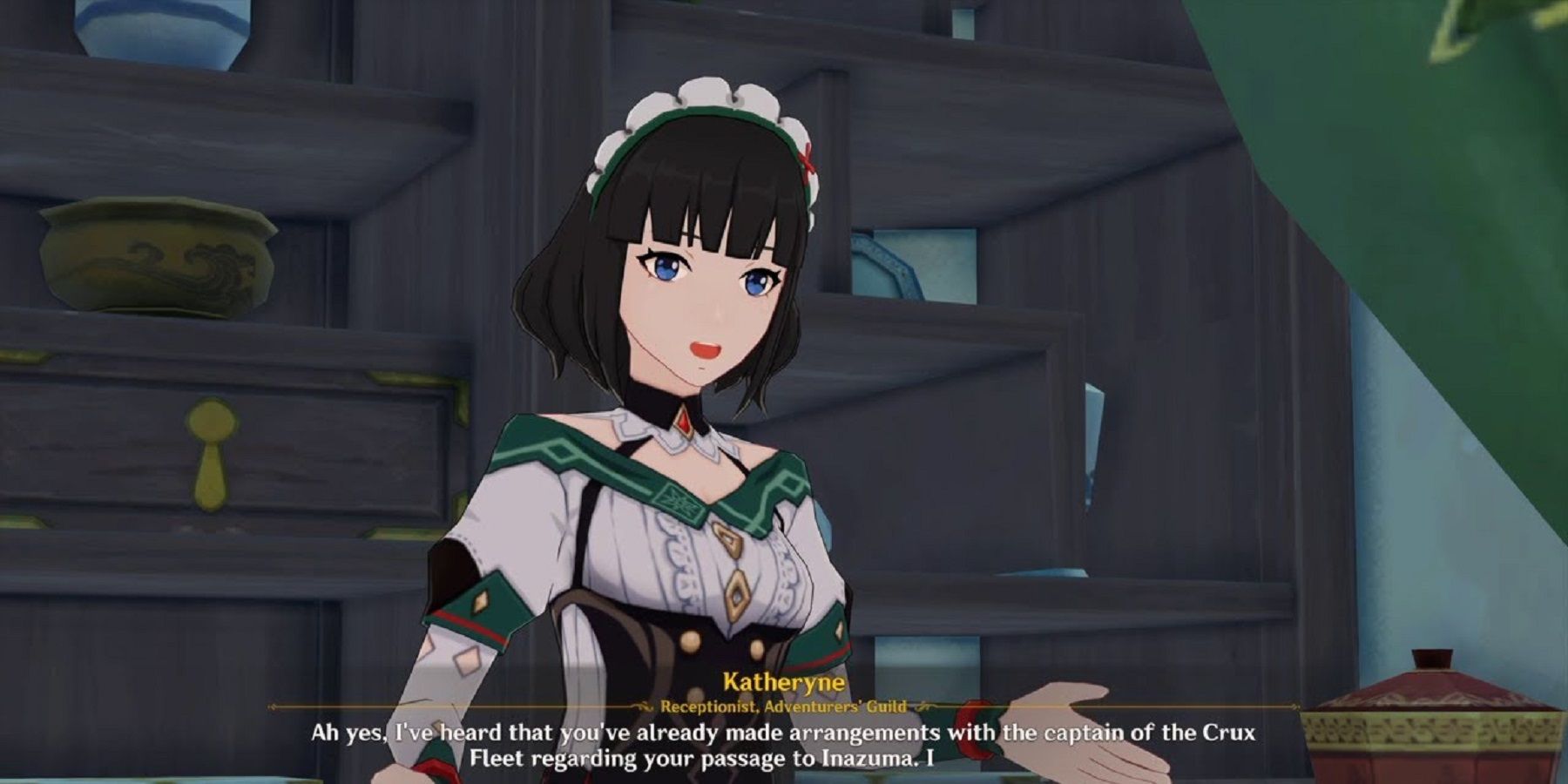 Genshin Impact offers players a huge cast of adorable anime-inspired characters to recruit and a treasure trove of activities to engage in. One of those activities is the ability to send characters on expeditions to gather materials or mora from all around Teyvat. However, a group of frustrated Genshin Impact fans is calling for miHoYo to add a quality of life change to the expedition system.
Expeditions are unlocked when players reach Adventure Rank 14, after which they can be accessed by speaking to Katheryne at the Adventurer's Guild. When players unlock a Statue of the Seven for an area, the expedition locations found there are also unlocked. Any non-K.O'd character but the Traveler can be sent out on expeditions lasting four, eight, 12, or 20 hours, after which they will return with their findings.
RELATED: Genshin Impact Fans Call for Big Quality of Life Improvement
Redditor dream996 posted a mock-up of what Genshin Impact's expeditions could look like with one minor quality of life change. Specifically, they want miHoYo to add an option to claim all expedition rewards at once and dispatch the characters again at the touch of a single button. Currently, Genshin Impact only allows expedition rewards to be claimed one at a time, a process that can take a while. Adding a "claim all" button could streamline the expedition process significantly.
In the replies, several users pointed out that Honkai Impact 3rd, one of miHoYo's other popular titles, has recently gained a "claim all" button. However, this is apparently specifically restricted to the game's daily quests rather than errands, its counterpart to the expedition feature. Furthermore, it reportedly took about six years for Honkai Impact 3rd to get a "claim all" button added, which may say something about the level of attention miHoYo has historically given to minor quality of life tweaks. However, it seems that miHoYo may be focusing more on quality of life improvements this year.
A number of other users shared their own hopes for improvements to the expedition system. One user requested that an Inazuma expedition give players the pink ore–presumably Amethyst Lumps–as a reward. A number of other users declared that their muscle memory would greatly appreciate a "claim all" button, especially those who often accidentally hit the escape key too quickly and then have to start the conversation with Katheryne all over again. It would certainly cut down the amount of time needed to claim expedition rewards, even for veteran players.
Genshin Impact is now available on Mobile, PC, PS4, and PS5. A Switch version is in development.
MORE: Genshin Impact Needs to Improve Its Archon Quests
Kingdom Hearts 4 Officially Announced, Debut Trailer Shows Gameplay and More
Read Next
About The Author