A Genshin Impact fan shares an interesting image showing one of the game's characters, Arataki Itto, on a chocolate-chip ice cream wrapper.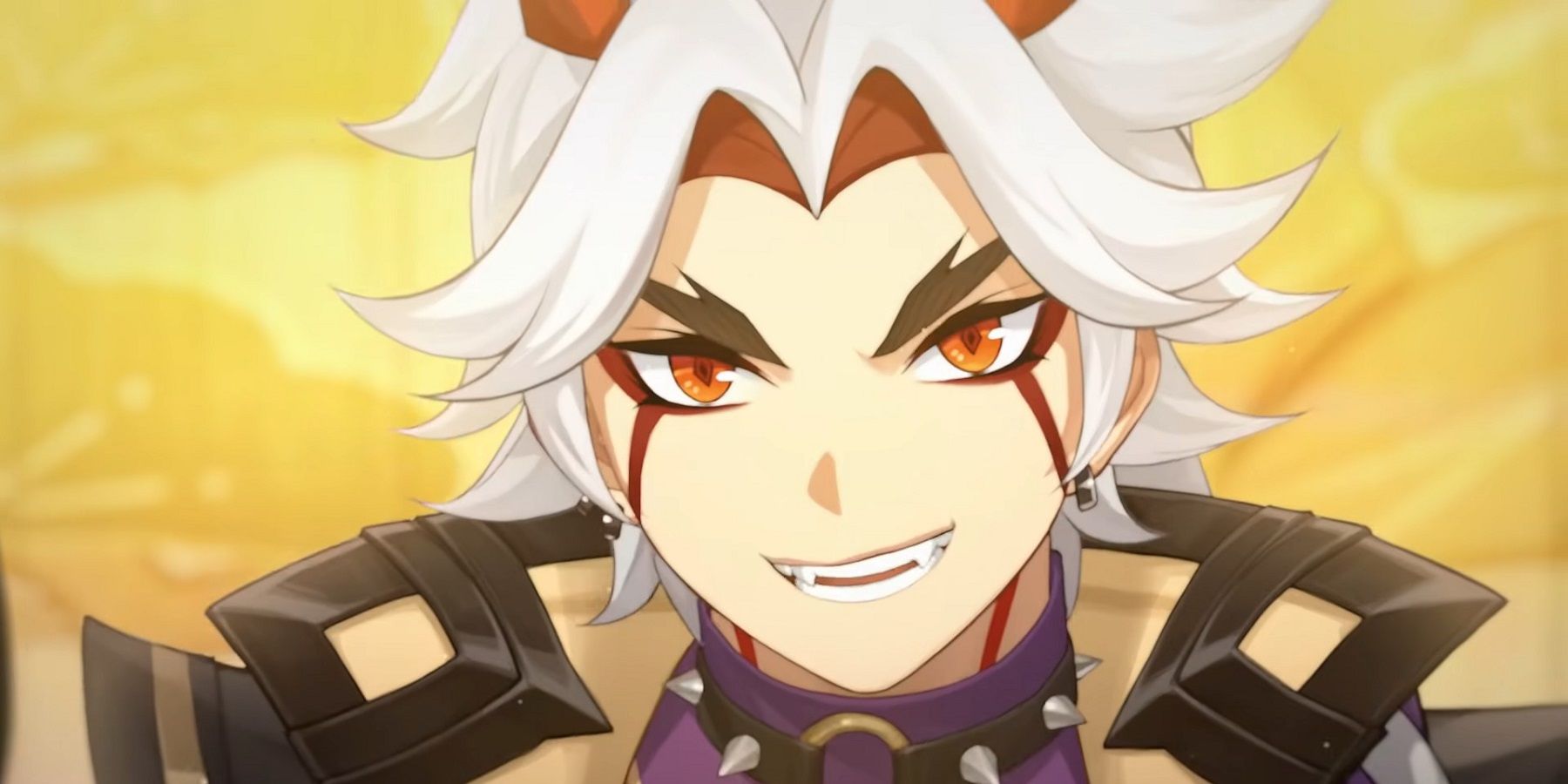 Even after almost two years, Genshin Impact still holds a devoted player base thanks to its beautiful world, gacha mechanics and interesting characters. One of those characters is the troublesome leader and founder of the famous Arataki Gang, Itto.
Merchandise is a big part of Genshin Impact since it includes a variety of different characters and monsters with a unique design. Developer MiHoYo does not seem to shy away from making different collaborations with various food brands as well. A couple of months ago a Japanese restaurant in Malaysia offered discounts for customers who had Arataki Itto in their Genshin Impact roster.
RELATED: Genshin Impact Leak Hints At Itto and Kazuha Re-run
This time around, a post on the official Genshin Impact subreddit has revealed that the game has a weird collaboration with an ice cream company. A fan has posted an image with one of Genshin Impact's most popular characters, Arataki Itto, featured on a Sui Bian ice cream. The whole chocolate chip appearance is very reminiscent of Itto's weapon, Oni King's Kenabu, which is equipped once he activates his Elemental Burst.
The ice cream was apparently put in production shortly after MiHoYo officially added Arataki Itto to the playable roster back in Genshin Impact update 2.3. SInce then, Itto has become one of the more unique characters in the game with a specific fighting style and team composition requirements. He is still considered to be one of the strongest DPS characters in the game with a great focus on Normal Attacks.
His arrival has started an interesting trend of including four Geo characters in a team composition which can only be effective with this element because its elemental reaction, Crystalize, works in a very specific way, independent of other elements. In order for this party to work, players would need to have Gorou as a support whose kit revolves around having Geo characters in his party. Adding Albedo and Zhongli to the mix makes this one of the strongest Genshin Impact parties thanks to its flexibility and potential to adapt to any type of fight.
Player's who've missed Arataki Itto on his first appearance will apparently have opportunity to pull for him very soon. Recent leaks have revealed that Itto will be featured on a re-run banner in the upcoming Genshin Impact update 2.7. The same update will bring two new characters, the five-star Yelan and the four-star Kuki Shinobu. The fact that those two characters will be separated into two banner cycles means that Kuki will most likely be placed on Itto's four-star banner lineup.
Genshin Impact is available on PC, PS4, PS5, and mobile devices, with a Nintendo Switch version in development.
MORE: Genshin Impact Player Shows How to Reverse Primogem Conversion
Elden Ring Players Are Debating About the Game's Most Hated Monsters
Read Next
About The Author