Intel has kinda, (but don't call me) maybe launched its Arc GPUs in Q1 2022… except between you and I, they really didn't and they can't admit it… with a limp launch into South Korea.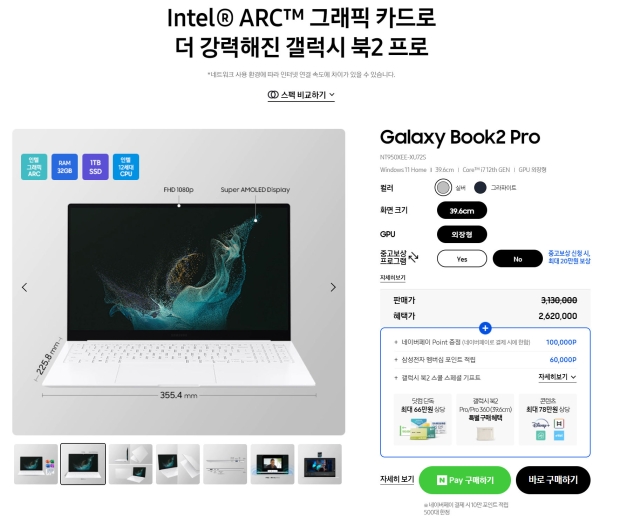 It's now being reported that Intel Arc-powered laptops — well, just the one from Samsung with their Galaxy Book2 Pro laptop — according to Intel that is. VideoCardz has confirmed that "there are indeed Samsung Book2 Pro laptops currently in stock on official company website with Core i7-1260P Alder Lake CPU and discrete Arc GPU. Thus far, only one model "NT950XEE-XD72S" is listed with Arc A350M GPU and 1080p AMOLED screen".
So you're getting an Intel Core i7-1260P processor, 32GB of RAM, 1TB of storage, and the slowest Arc A350M GPU for $2137. That's pretty expensive, for a GPU that we kinda know nothing about in the real-world just yet… and there's only a single model powered by an Arc GPU "in the wild" right now. Hmm.